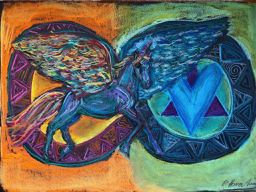 Jeanette's Autism Show is a place for discussion of all things autism. Autistic advocate, author and presenter Jeanette Purkis interviews people making a difference in the autism community. For this episode Jeanette interviews Shadia Ibrahim.
Shadia is an autistic advocate. They manage Autism Actually which is a business that assists neurodivergent individuals to realise their true potential. Shadia is 18 years old and has just finished school. 
In this this program Jeanette and Shadia discuss a range of the issues faced by autistic people and strategies and solutions to address them. Topics covered include autistic identity, addressing bullying, representation,  mentoring and leadership, sexuality and gender and generational differences in experience. This is one of Jeanette's favourite podcast interviews to date. Shadia is a person to watch. They are amazing. Enjoy.
Shadia; website is www.autismactually.com.au